Go Live!
with GOGO VACATIONS and
Back-Roads Touring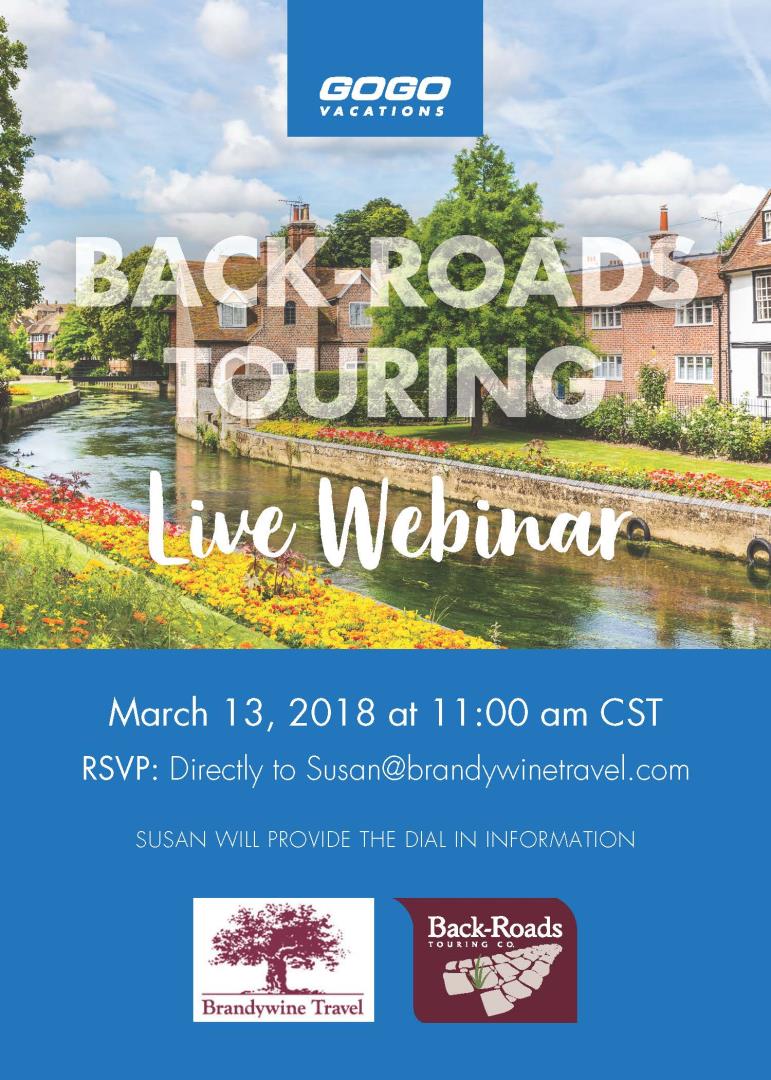 Join us for a GO LIve! Event with Back-Roads Touring on Tues. March 13 at 11 am or 6 pm. Call or Email us if you have any questions regarding our GO LIVE! event!
Back-Roads specializes in small group scenic tours in smaller luxury premium coaches in Europe and Asia. Participate and ask questions from the comfort of your own home on your PC or tablet. Contact me to register. susan@brandywinetravel.com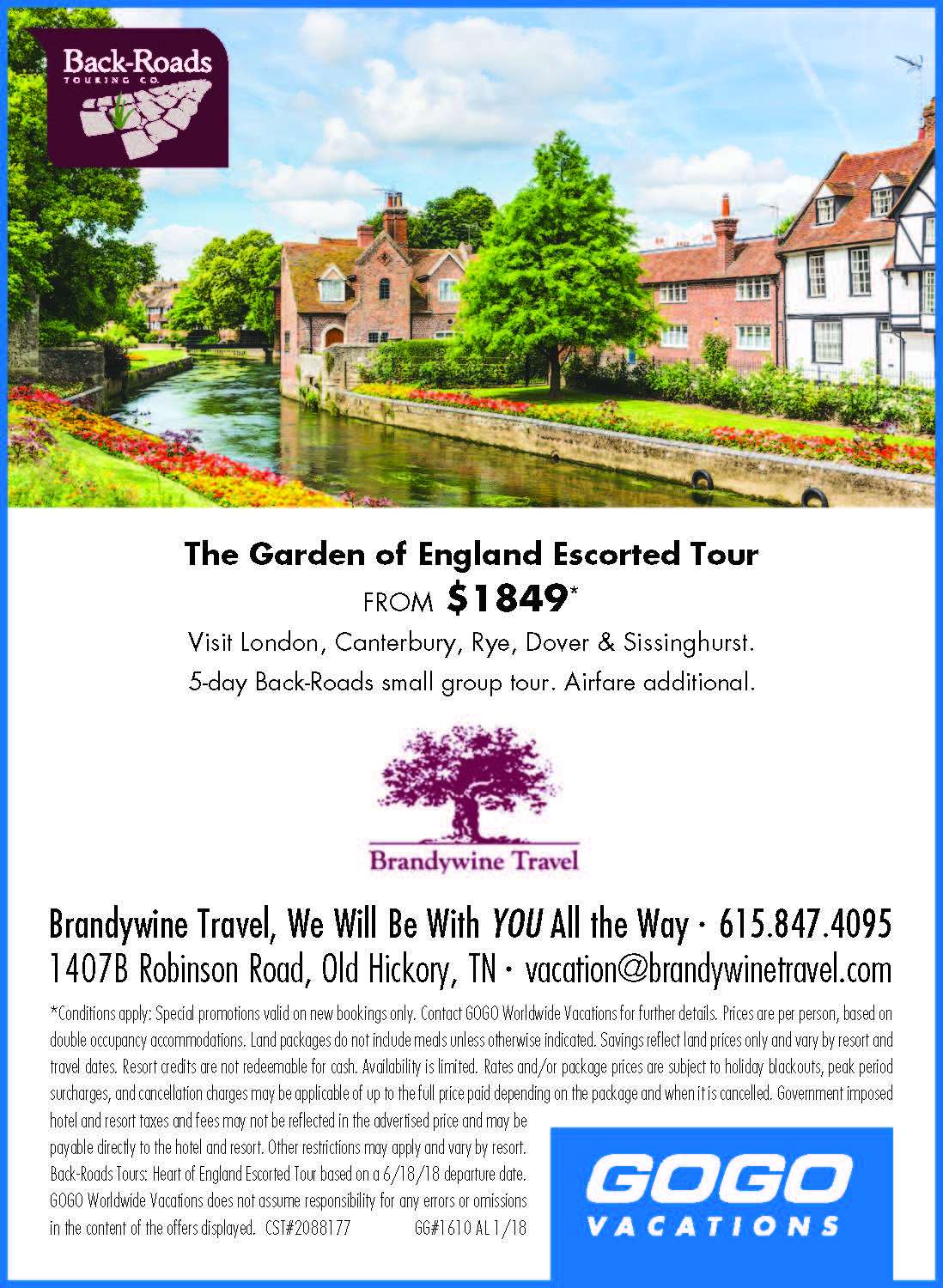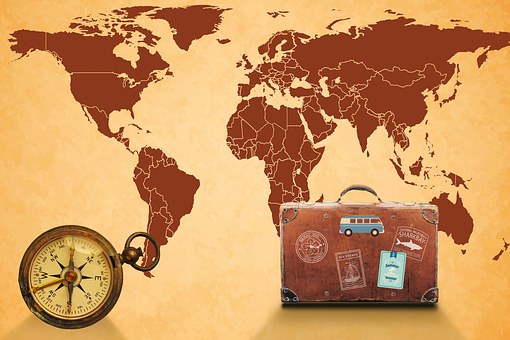 Vacation is a time to get away, to experience something new, and to enjoy time with the people you love. With so many travel options available today, you need a vacation that gives you the experience you've been hoping for without complications, added stress, or extra work.
Let Brandywine Travel do the work for you!
---
Partner of the Month
Our Trip Picks of the Week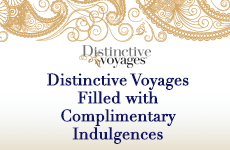 As our Special Thank You to You, our Cruise Clients, Brandywine Travel is able to offer our Special Program of Complimentary Indulgences on Selected Cruise Voyages. Enjoy the services of a Concierge Host on board, an Exclusive Cocktail Party and an Exclusive Shore Excursion.