What We Do For You - We Will Be With YOU All the Way!*
For recent real life stories of how we have been with our clients while on their trips, click here
We are Your Partners in Planning for Your Next Trip.
Together we Simplify the Logistics and Provide You with Peace of Mind.
When you contact us regarding your future Travel Plans, this is what we do for you:
Q Our Travel Professionals ask you the right questions. We help you decide where you want to go and what you want to enjoy and experience on your travels.
Q Our Travel Professionals do the research. We research and check the options we offer you to ensure your travel adventure exceeds your original expectations.
Q Our Travel Professionals refine and simplify the overwhelming abundance of information you find on the travel web sites. We provide the clarity & confidence you need to make your decision.
Q Our Travel Professionals save you time. We use our extensive knowledge and your requirements to do the research to offer you the best experiences and travel options.
Q Our Travel Professionals offer expert insights. We pride ourselves in knowing the world's greatest destinations. Our industry expertise & network of resources give you an insider's access.
Q Our Travel Professionals safeguard your budget. Our knowledge of and access to discounts and limited time offers save you money and helps you do the most within your budget.
Q Our Travel Professionals provide personalized service. We use a global network of trusted travel partners, to custom tailor your trip to perfectly match your individual needs and desires.
Q Our Travel Professionals are always available. Sometimes, the perfect trip can go astray, but we are always available when you need us - no matter what. All you ever have to do is make one, simple phone call, and we will handle whatever you need.
All of the above are Services Included in your Travel Consultation and Planning Fee of $90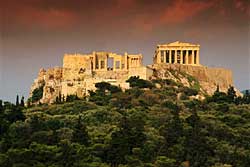 "Travel is more than the seeing of sights; it is a change that goes on, deep and permanent, in the ideas of living." - Miriam Beard