Experience the Road Less Travelled!

Jean and Judy have travelled extensively. When planning a recent trip to Portugal, they chose to explore and experience the culture of Portugal with Back-Roads Touring – a company that specializes in small group tours. If you prefer more intimate boutique hotels, scenic country roads, secluded coastal beauty spots, and shorter drives between fascinating stops, then Back-Roads small group tours are an excellent option for you.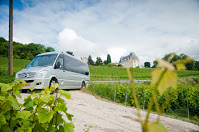 With Back-Roads you travel in comfortable premium coaches, along scenic routes that larger buses would never traverse, you leave the hotel a little later, you can linger longer at each stop along the way, and explore at your own pace.
A trip with Back-Roads evokes nostalgia for travel in the traditional way, in comfort, with attentive but discreet service. Accommodations are often in restored historical buildings, even palaces or castles, that are converted to provide comfort and modern, but traditional, luxury for the discriminating traveler.
Back-Roads tours include culinary discoveries featuring local artisans,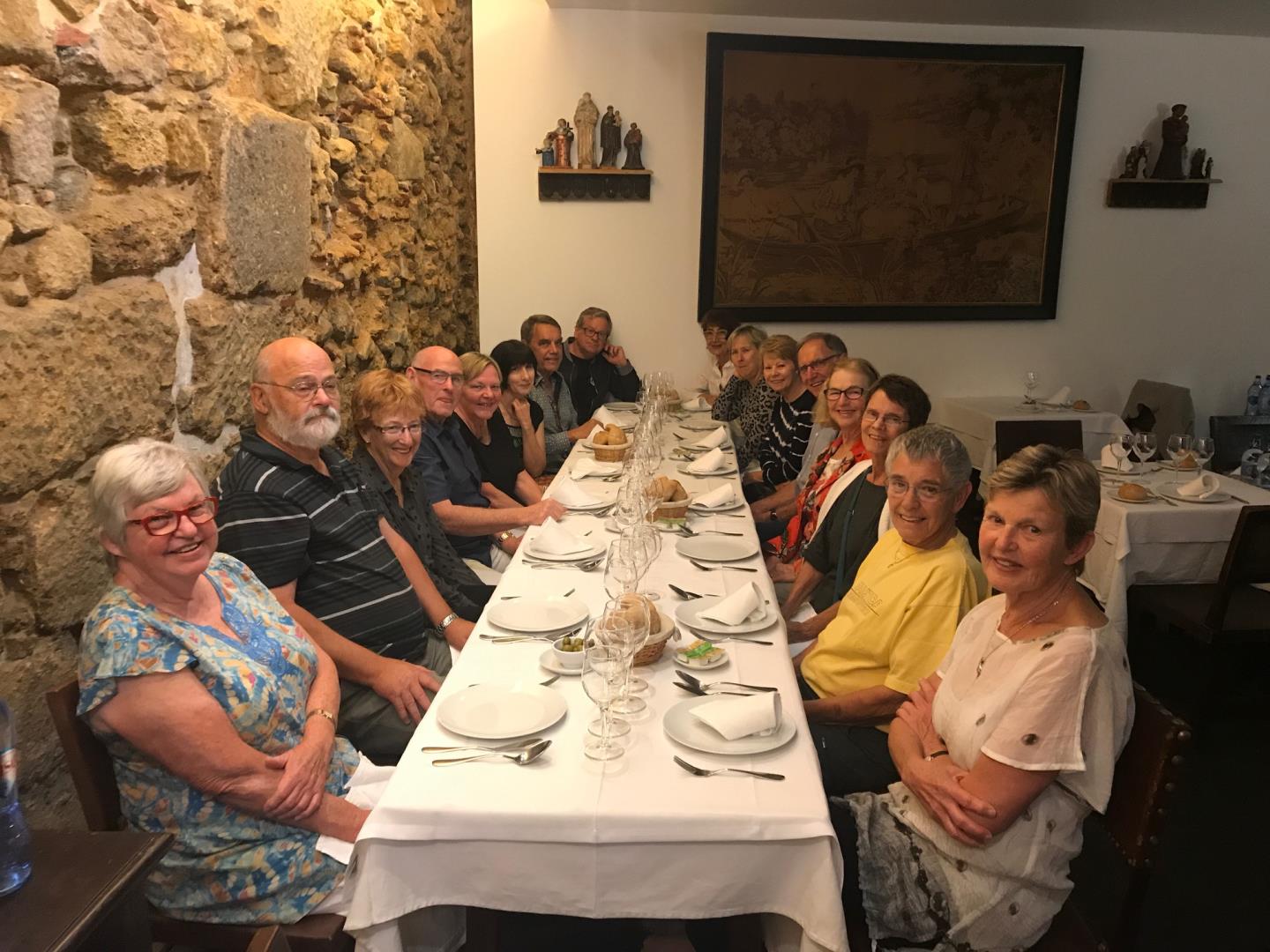 and fascinating sights and experiences along the way.

Their tour offered 2 nights in Lisbon, a visit to the town of SIntra, dotted with turreted palaces and grand villas, including the famous Pena Palace extravagantly furnished in late Victorian style. Then on to the busy fishing port of Cascais to enjoy the rugged coastline and scenic views. It is such a picturesque fishing coast! Next is Obidos, and the charming fishing town of Nazare. On the fourth day, the highlight is a visit to the world famous pilgrimage site of Fatima, where, it is claimed, that the VIrgin Mary appeared "more brilliant than the sun" before three shepherd children. In the afternoon. the tour includes a visit to an artisanal co-op to learn the traditions of olive oil production. The scenic Douro valley is remote, wild and majestic. and no visit is complete without a visit to a local winery to taste the tipples, and a scenic boat trip. Porto is the second largest city in Portugal, and is surrounded by villages with small squares, medieval churches and winding lanes. Not to be missed is the Porto Cathedral in its Romanesque splendor and the riverside promenade peppered with interesting landmarks. With so many cobbled streets and uneven steps in historic cities, villages and fishing ports, Jean's one recommendation to fellow travelers, is that a pair of flat walking shoes is absolutely essential.
Perhaps the most memorable highlight of the tour for Jean and Judy was the Holy Shrine of Fatima;

it was truly a moving and spiritual experience. 2017 was the centennial of the Marian apparitions. Thousands of pilgrims were there, many on their knees as they moved across the plaza towards the Basilica, to worship, each in their own personal expression of faith.
If Jean and Judy had to choose only one unique hotel as particularly memorable, it was the Quinta das Lagrimas in Coimbra.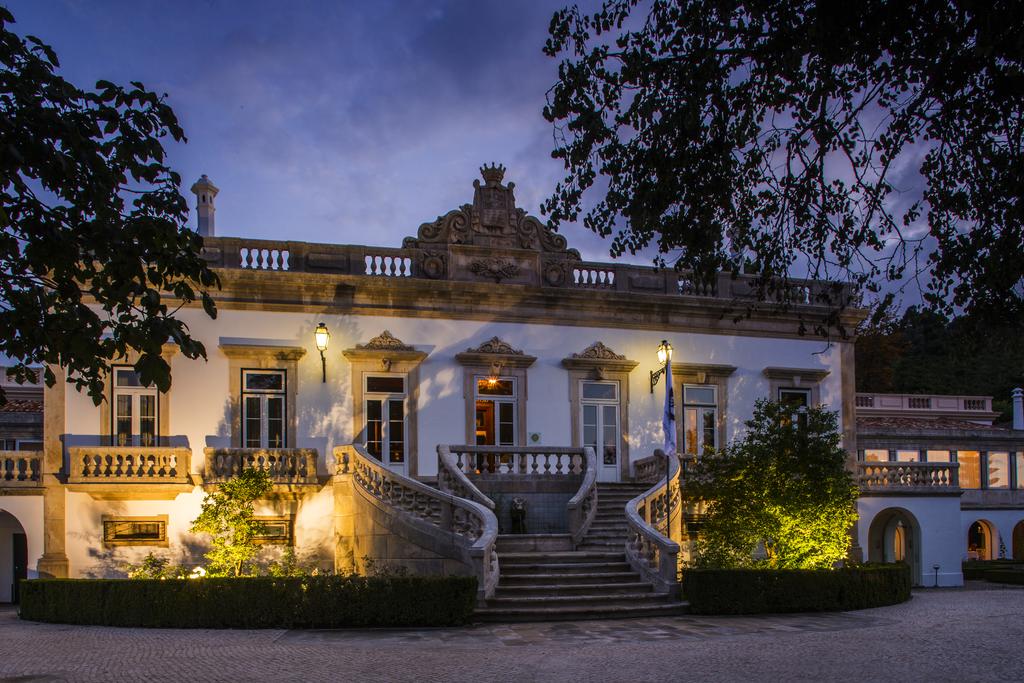 Originally a palace, dating from the 1730's and recently converted to a luxury hotel. The estate includes 29 acres of lush gardens which feature exotic plants, some over 200 years old, in which to linger, relax and reminisce. The gardens feature a spring fed fountain set among the ancient ruins and legends of loves lost abound.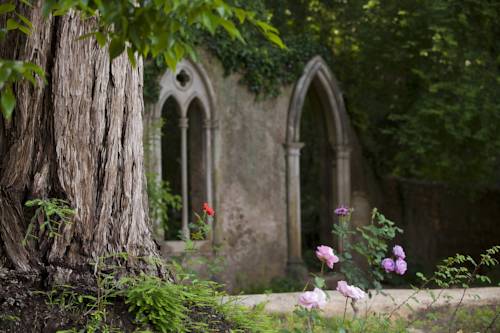 Purportedly, the stream carried love letters from the Estate to the Royal Palace between King D Pedro I and D Ines de Castro. The romance ended sadly, however, as the waters turned red with blood as the lover D Ines was assassinated, and according to popular legend, the stain of her blood can still be seen on the rocks. If you prefer a more scientific explanation, there is a red algae that grows and spreads on the rocks surrounding the stream. Whether romance or reality, the gardens offer quiet respite to stroll and enjoy a glorious display of exotic flora.
Most Back-Roads tours are a week to ten days, and often travelers connect two or even three tours together. For example, you could fly into Madrid for the eleven day Iberian Inspiration tour, that ends in Lisbon and then add on the seven day Discover Portugal tour. An added bonus for booking a second tour is a free pre-night hotel accommodation.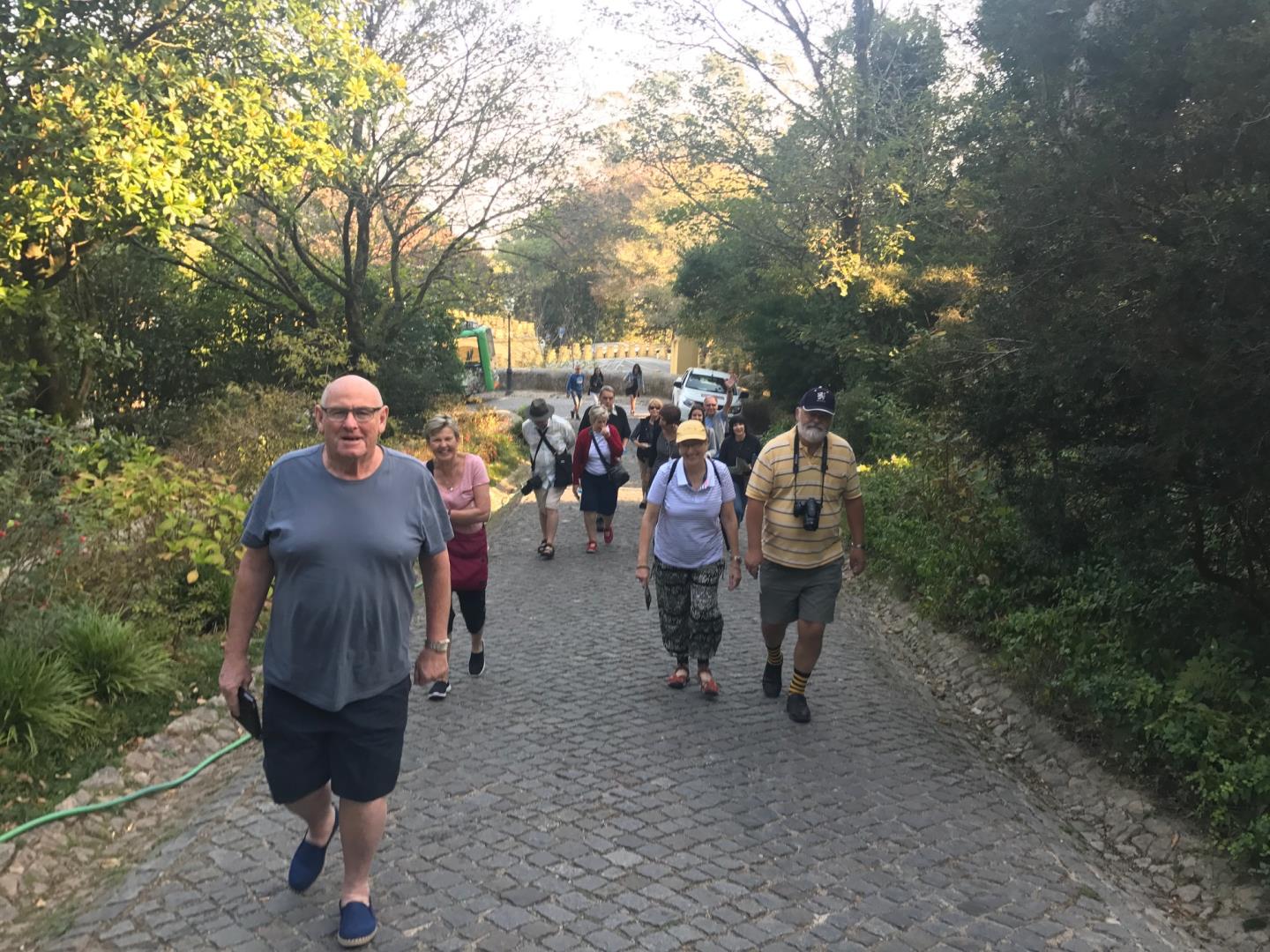 Solo traveler rates are very reasonable, generally only 15 – 20% higher. And, travelling in these smaller groups, it is a great way to meet folks who then become lifelong friends!
Once travellers have completed their first tour on the back roads, many are hooked on the road less travelled, enjoying the flexibility and familial intimacy that develops durng the tour, and often lasts for a lifetime. There are so many fascinating tour itineraries from the UK and Scandinavia, the battlefields and canals of Europe, Croatia and Eastern Europe to entice you back to your next spectacular tour of discovery.
For consultation services to select the most interesting of destinations and experiential tours with like-minded travelers, call the experts at Brandywine Travel.