GO LIVE! with Back-Roads Touring Company
The Experts in Small Groups and Tailor- Made Tours in the UK and Europe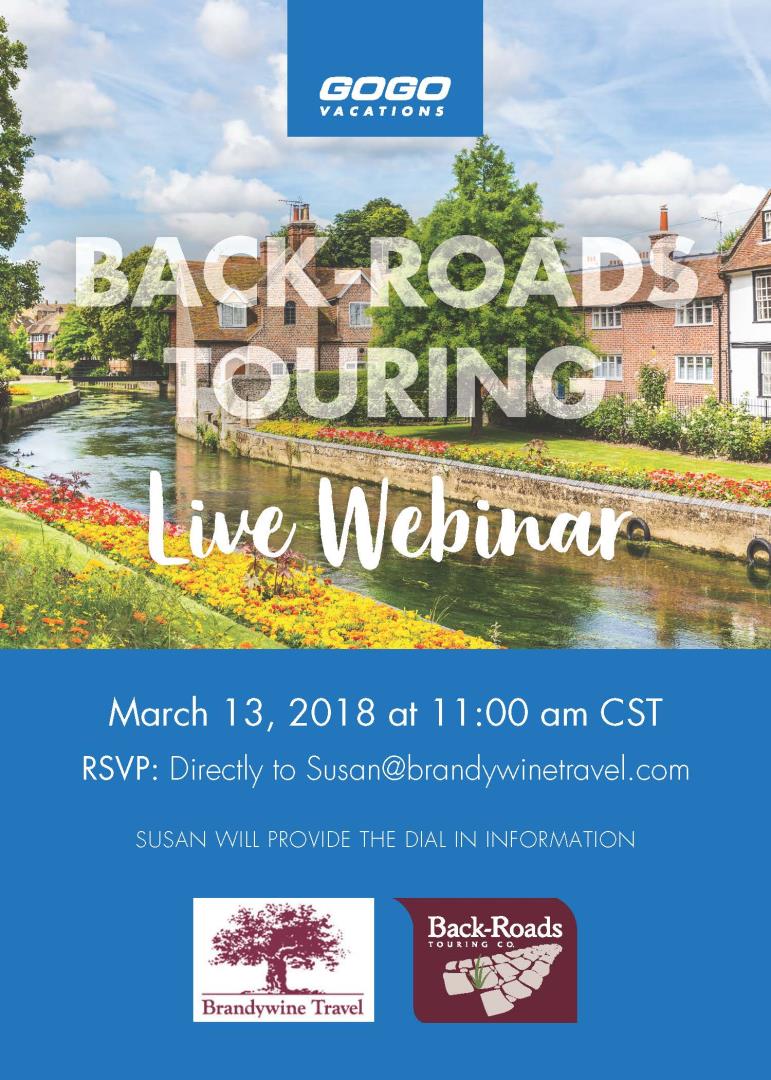 You are invited to participate in a Webinar on Tuesday March 13 at 11am or 6 pm Central Time
to learn about the Back-Roads Difference and the Fascinating Itineraries offered.

What Sets Back-Roads Small Group Tours Apart!
Back-Roads are experts in small group and tailor-made touring, offering unique, fascinating and leisurely regional tours throughout the UK & Europe.From the charming, local accommodation we stay in to the unique authentic experiences we include, on a Back-Roads tour you can really take the time to immerse yourself in a particular region or destination, away from the typical tourist trail. Join us as we journey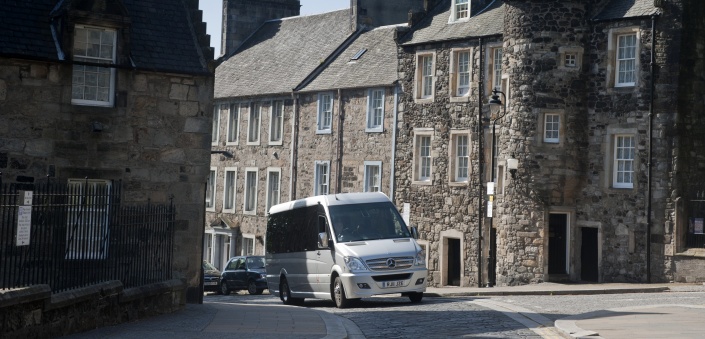 through the UK and Europe, exploring both famed and lesser-known cities, towns, and villages, traveling through the beautiful back-roads along the way: from Cornwall to the Cotswolds, the Orkneys to the Dingle Peninsula, La Provence to the Loire Valley, the Amalfi Coast
to the Cinque Terre, Andalucia to the Dalmatian Coast, Delphi to Sognefjord, the Swiss Alps to Bavaria.
Maximum Group Size: With a maximum of 18 people per tour, you can

be assured of a more intimate and relaxing travel experience.
Scenic Byways Avoiding Motorways: You can't appreciate the landscape or architecture of a country from a monotonous motorway, so our escorted holidays always take the scenic back roads to reach your destination. The expansive windows of our mini-coaches allow you to sit in awe of the spectacular landscapes that you pass through - whether rugged mountain panoramas, stunning sea vistas or gentle, rolling fields as far as the eye can see. The compact form of the mini-coaches that we use on all of our escorted tours allows us to travel through winding streets and country byways that are inaccessible to larger groups in huge coaches.
Authentic Local Experiences: Our escorted holidays give the opportunity for guests to get to know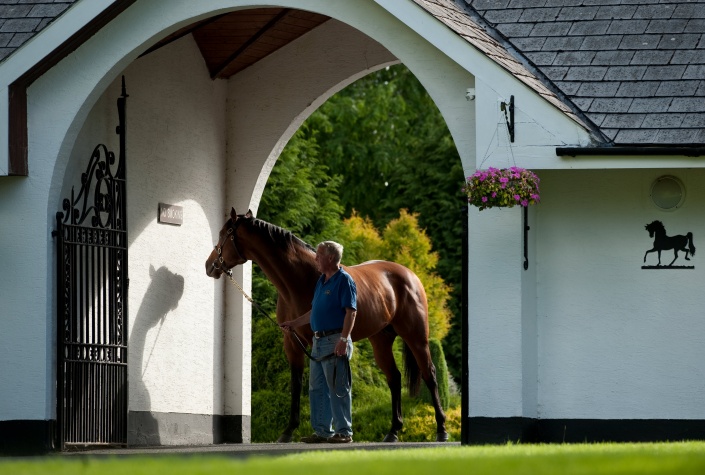 the heart and soul of their chosen destination. This includes visiting the historical sites that shaped the course of its history, and taking part in cultural experiences that continue to bind the present with the past. Language lessons, tea ceremonies, dancing shows and artisan demonstrations all feature on our escorted tours, providing you with cultural insights that help you to really understand the heritage of the place you are visiting.
More information will be posted soon - check back here often!